Bulk Email Servers by DataCenter.lk
---
Bulk Email

Servers

We provide the affordable and reliable bulk emailing servers.
You can have your own email newsletter server and send bulk mails or You can Start your own email marketing business with us.


Bulk email has become the most crucial Internet Marketing tool. Still, it seems to be the SMS promotion is considerably more efficient in doing the endeavor of advertising. Email marketing services don't have to be complicated and customizable features that are user-friendly. Email marketing is just one of the most cost-effective marketing and advertising tools. Valid email promotion is often impossible without a top-quality SMTP server for bulk emails. As it ensures a steady flow of specific traffic in no time and helps you build brand image instantly. It's quite simple to use and simplifies email marketing for small businesses and absolute beginners.
NOT SURE WHICH PACKAGE TO CHOOSE?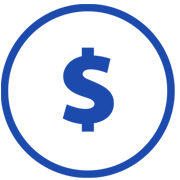 AFFORDABLE
DataCenter says cheap? Well, maybe it isn't "cheap" but it sure is a shallow cost internet marketing channel to implement, and it has an excellent return for your business. That's a massive difference whether you are a small business with a limited amount of resources or a large corporation with many internet bulk email marketing options to choose. No wonder DataCenter's price comparatively affordable as premium one.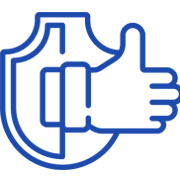 RELIABLE
With DataCenter's email marketing, can easily choose who receives it and who doesn't – allowing you to target the population you want to be in front of – you know, the people who want to hear from you and want what you have to offer. You can also easily customise your emails to a segment of the population, to a buyer persona, or even for the current season of the year with our features. You are not being locked into one thing!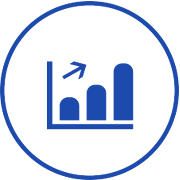 MEASURABLE
When you choose to use DataCenter email service, one of the benefits is the tracking ability you gain. Many measurable actions can track such as bounce rates, delivery rates, open rates, click-through rates, and unsubscribe rates. Quickly get a picture of how email campaigns are performing. Email marketing metrics are essential to monitor and measure internet marketing strategy where you can get by KVN Mail.
Wanna try with demo Bulk mail server?
Get Started with Powerful Hosting Services
---
Please user below URL and credentials to login to PHPlist server.
Demo URL :https://datacenter.lk/phplist/admin/
Username : admin
Password : Asd@1234

Please user below URL and credentials to login to Mailwizz server.
Demo URL :https://datacenter.lk/mailwizz/
Username : info@datacenter.lk
Password : Asd@1234